This article is in collaboration with The Critical Thinking Co.
The Critical Thinking Co. provides innovative and interesting curriculum for toddlers through 12th grade. Recently they provided the Crew with several exciting products for review.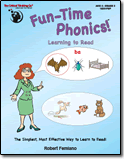 Fun-Time Phonics (Gr. PreK-2) is a 320 pp. book that teaches students vowel patterns and vocabulary building as a key to comprehension. Through a series of 100 activities contained in engaging full-color pages, young learners learn to read naturally without having to resort to the rote memorization of rules.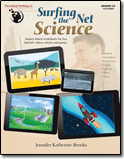 Surfing the Net: Science (Gr. 3-6) This 256 pp. book teaches science concepts using free internet-based science resources and reproducible worksheets. At the same time, students learn how to use the internet as a research tool. Topics covered include Animals, Atmosphere, Ecosystems and Habitats, Energy, Geology, Plants, and Space.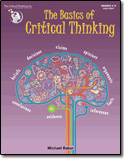 The Basics of Critical Thinking (Gr. 4-9) is a 152 pp. book that teaches critical thinking through common argument forms. Students learn how to find and evaluate evidence, identify facts and opinions, make inferences, work with Venn Diagrams, identify fallacies, and much more, all within the construct of a full-color, highly engaging workbook.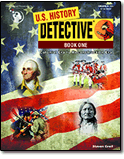 U.S. History Detective, Book 1 (Gr. 8-12+) This 336 pp. book is based on common state standards for 8th grade and can be used as a standalone or supplementary text. The time period covered is the first European explorers' interaction with Native Americans through Reconstruction. Through both primary and secondary source material, students not only learn American history, but also learn to use critical thinking skills to evaluate the impact of that history on their own lives today.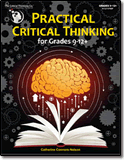 Practical Critical Thinking and Teacher's Manual (Gr 9-12+) This 376 page book and its accompanying 240 page Teacher's Manual (sold separately) uses fun and concrete activities to engage high school level students in critical thinking skills. Both individual and group activities are included.
Follow Critical Thinking Co. on social media:
https://www.facebook.com/TheCriticalThinkingCo
https://plus.google.com/114500823774999703181
https://twitter.com/criticalthinks
https://www.pinterest.com/source/criticalthinking.com/
—oOo—
A big thank you to Laura Delgado of My (re)Viewpoint for writing this introductory article.