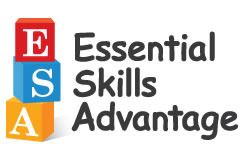 This is sponsored content.
Are you looking for a way to help your child master essential skills like reading, spelling, language & grammar, math, science, and geography? Do they have some weak areas, or maybe need additional practice?  The Complete Home Learning Suite from Essential Skills Advantage is an online program designed for students in Grades K-6 to focus on these various skills.
ESA is one year, online subscription program.  This colorful, self-paced program includes thousands of skill-building activities that support visual, auditory, and tactile learning styles. The program has been carefully designed by teams of educators and is used in over 20,000 schools in North America. The TOS Crew was given access for 1-2 students.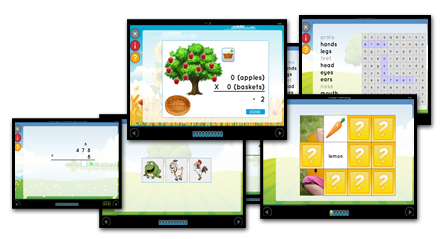 The Complete Home Learning Suite offers access to:
Reading – K-6: Phonics and reading comprehension.
Spelling – Grades 1-6: Fun with Spelling and Spelling Stumpers.
Language & Grammar – Grades 3-6: Writing fundamentals, vocabulary, grammar and creative writing.
Math – Grades K-6: Complete math, operations, and concepts.
Science – Grades K-3: Earth & space, physical and life sciences.
Geography – Grades 3-5: Map & globe skills, World, American & Canadian geography.
Students can choose which level for each subject and work at their own pace.  Feedback is offered immediately to reinforce the skills and provide motivation.  The "Marks Manager" allows parents to view student progress and print Certificates for completed units. This easy-to-navigate program is a supplement to your studies and is designed to improve your child's mastery in these essential skills.
Social Media Links:
Facebook: https://www.facebook.com/skillsadvantage/
Twitter: https://twitter.com/SkillsAdvantage @SkillsAdvantage
Pinterest: https://www.pinterest.com/SkillsAdvantage
LinkedIn: https://www.linkedin.com/company/skillsadvantage
Blog: http://buyesa.com/blog/
Hashtags: #hsreviews #literacy #onlinelearning
—oOo—
A big thank you to Renita Bentz of  MOM OF MANY for writing this introductory post