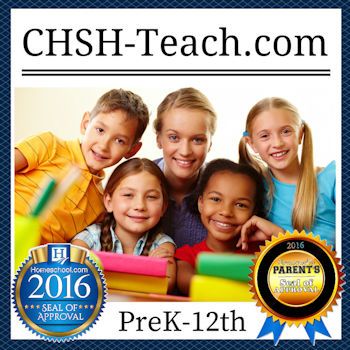 This article is in collaboration with ChristianHomeschoolHub.com.
As homeschoolers, we always need resource materials to meet our children's needs and/or our budget limitations. This is why sites that make it a point to lend a helping hand to homeschool moms can be very welcome. The crew got to review one of those recently, namely, the ChristianHomeschoolHub.com site, also known as CHSH-Teach.com. The Crew received a one-year Subscription to their Download Club.
CHSH is a collection of resources and material scanning all the different school subjects you may need to teach in grade school. It contains materials that correspond with holidays as well. Though many of the downloads can only be accessed through a paid membership, there are lots you can still get as freebies.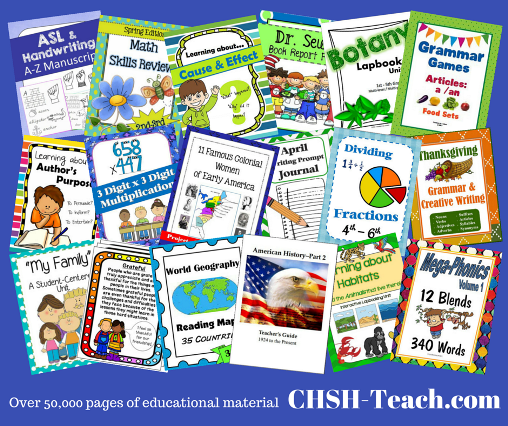 CHSH is a community. As such, CHSH offers you more than just downloads for use in your homeschool. You can contribute to the already extensive database of worksheets and teaching material by adding a self-made curriculum or printable that you have created. The download library contains a full-length curriculum and practice worksheets to complement whatever subject you may be doing already. You can also find resources for flashcards, notebooking pages, and lapbooks. Also, with CHSH, you can chat with other members through the forum and receive helpful newsletters.
—oOo––
Thank you to Joelle from Homeschooling for His Glory for writing this introduction article.