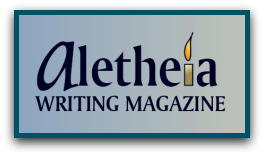 Aletheia Writing Magazine is a Christian magazine for teens ages 13-19.
In this quarterly publication Christian teens have a place to express their writing talents.
Teens can submit stories, articles, poems, book reviews, or even nature photos.
The TOS Crew received Aletheia's Fall 2011 issue in the mail, along with a digital copy of the Summer 2011 issue.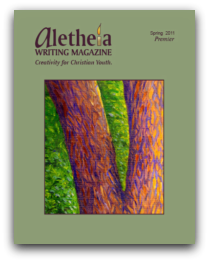 Each edition of the Aletheia Writing Magazine includes a Writers Challenge, a Featured Contributor, a Book Review, a Nature Photo, a section called Ancient Ink, with famous quotes from times past, and an interview.
The Aletheia Writing Magazine is published by husband and wife team Nick and Stephanie Muzekari.
As homeschool parents they know how important creativity is for children.
Although this magazine is not strictly for homeschoolers, most of it's contributors happen to be homeschoolers.
You can view a sample of their Spring 2011 issue here. It appears to me to be a full issue.
You can purchase a subscription to Aletheia Writing Magazine for $26 per year. A subscription includes four color issues per year, and the price includes shipping and handling.
Powered by Linky Tools
Click here to enter your link and view this Linky Tools list…
Special thanks to Crew Member Rodna from Training Children up for Christ for writing this post.