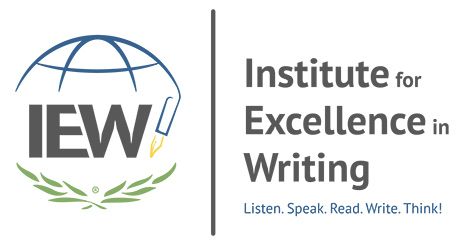 This article is in collaboration with Institute for Excellence in Writing.
Chances are you have read this excerpt from this well-known poem.
Two roads diverged in a yellow wood,
And sorry I could not travel both
And be one traveler, long I stood
And looked down one as far as I could
To where it bent in the undergrowth
Not only does the author, Robert Frost, describe a thoughtful picture of following one's own path, but he also treats us to a beautiful display of language. Poetry has long since provided a healthy outlet for surging emotions. We forget that poetry can contribute so much more.
Members of the Crew were recently given the opportunity to review Linguistic Development through Poetry Memorization from Institute for Excellence in Writing (IEW).
IEW believes that the linguistic and cultural benefits of poetry memorization allow the student to gain an enriched vocabulary and a more sophisticated language pattern.
Linguistic Development through Poetry Memorization focuses on ninety-six poems and speeches. A CD of all the poems being read aloud is included for ease of memorization. The CDs are stored in an attractive case. The Teacher's Guide features instructions, memory charts, certificates, and poet biographies.
Members of the Crew also received a Student Book and a bonus DVD of Andrew Pudewa's excellent conference talk entitled "Nurturing Component Communicators."
The Poetry is divided into Levels. A variety of poetry is featured in this course. Storytelling poets such as Robert Louis Stevenson, Lewis Carroll, and Alfred Lord Tennyson are highlighted along with more whimsical authors like Ogden Nash and Edward Lear.
Historically significant speeches like the 1789 Abolition Speech by William Wilberforce and Brandenburg Gate Speech by Ronald Reagan are included. Popular playwrights and novelists are also included. Excerpts from William Shakespeare and Charles Dickens can be found within the course.
Connect with IEW today at Facebook, Twitter, Pinterest, and YouTube.
—oOo—
A bit thank you to Rebekah Teague of There Will Be A $5 Charge For Whining for writing this introductory article.