Have you ever wanted to learn Spanish from a native speaker? With live weekly interaction? Well, look no further because you get just that when you sign up for the Homeschool Spanish Academy.
Homeschool Spanish Academy is a unique  program which allows you to have live 1-on-1 interaction with a native Spanish speaker via Skype video. A high-speed internet connection, web cam, and a Skype compatible computer is required. Members of the Schoolhouse Review Crew were given seven weeks (half-semester) of online lessons in one of the four levels available:
Class sessions are available for full or half semesters and include several levels of instruction. From early learners (age 5 and up) to adults there is something for everyone. After choosing your professor and scheduling the Skype appointment time you are all set to go. Early Learning sessions are 25 minutes long, while the Middle School, High School and Adult sessions last 50 minutes. Classes are available to be taken either 1 or 2 times in a week for greater flexibility.
At the start of each lesson, your selected professor will call you via Skype video and teach you that weeks lesson. Lessons are reinforced with visuals on your computer screen and through conversation which is great for both audio and visual learners.  The Professors are able to move through the learning material as fast or as slow as needed for each individual learner.
Once your lesson has been completed you will be emailed the lesson from the day and also any homework that is assigned. All lessons and homework are emailed to students in a PDF files straight to your student portal, so no additional books are needed for the program.
With Homeschool Spanish Academy prices range from $59.99 for a 7 week Early Learner course offered 1 time a week to $299.99 for a full semester of 30 lessons in 15 weeks for highschoolers up to age 19. The adult pricing is a little different. One 1 hour session retails for $16.99, or you can choose a 10 hour bundle ($149.99) or a 20 hour bundle for $259.99.
Click on the Banner below to read the Crew Reviews.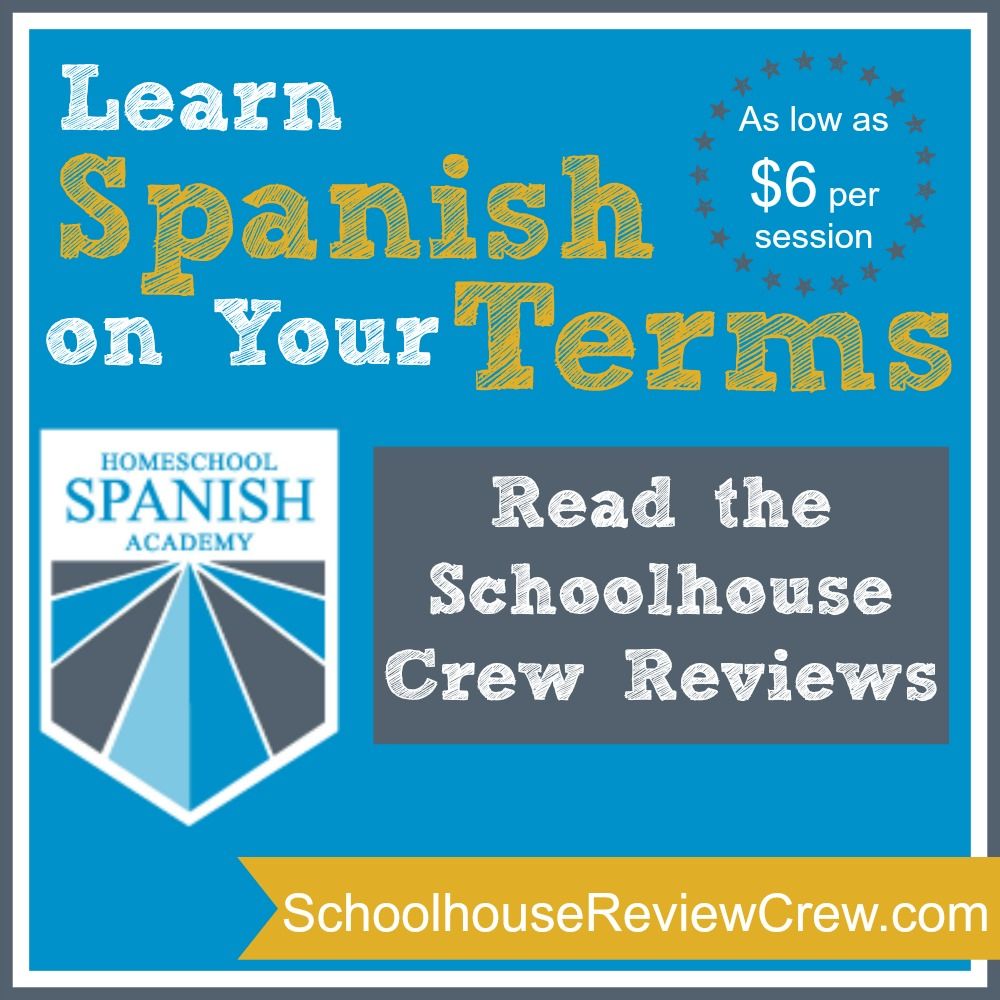 A big thank you to Jacquelin of A Stable Beginning for writing this introductory post.