One of my favorite booths to browse at convention each year is the
Generations of Virtue
booth. They have so many neat products that I can't find anywhere else, their displays are always set up in a way that is very pleasing to the eyes, and their bags are purple (what more can I say?!) When you make a purchase there, you leave feeling very special.
Why Generations of Virtue? Here's what they have to say:
Generations of Virtue is dedicated to providing books, music, movies, audio books, purity rings and purity jewelry that will equip parents, teens and children to mature and understand how to combat the cultural pressure that tries to squeeze them into the world's unrighteous mold.
This ministry is the response to parents who are crying out for help while preparing their children to combat the negative influences, appalling opinions, perverse ideologies, and deteriorating morals present in our culture. God is raising up a standard of purity to face our culture's crumbling values and its opposition to His Word. It is our children–if we prepare them–who will lead the charge in this mandate. It is imperative that we, the parents, equip and prepare our children for the battle ahead so that they can boldly face this onslaught from the enemy. We need to train our children to be the leaders who lift up a banner of purity for their generation.
Generations of Virtue seeks to be your trusted resource to help you and your family grow in purity of heart, purity of mind, and purity of body.

Generations of Virtue is sending a variety of products to be reviewed by Crew members. Look for their reviews on the following items: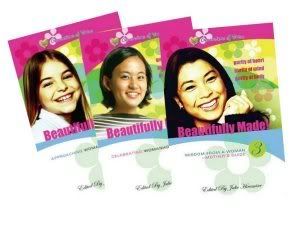 Beautifully Made (set of 3 books)
Written by the founders of Generations of Virtue (various women and teenagers), this set of books is specifically designed to help guide girls and their mothers through the passage from girlhood to womanhood. These books focus on a girl's first period and what a beautiful and wonderful time that is. The message of this series is that women are blessed with God's gift to be able to give life. Our culture has made a women's period out to be a burden, but our desire was to write something that really celebrated the period and emphasized the positive aspects of womanhood–not the negatives. Both mother and daughter can go through the first two books together. These books are sensitively designed with young girls in mind: they only focus on a girl's body changes and do not go into boys and their changes. (to read more about each individual book, click here)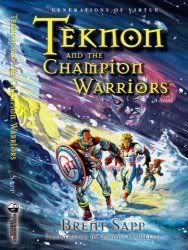 Teknon and the CHAMPION Warriors (novel)
The future of Basileia is at stake. Magos and his empire threaten to seize control of Teknon's planet. Basileia's only hope lies in the power of the CHAMPION Warriors. They must find a way to stop Magos and retrieve the Logos.
"As CHAMPION Warriors, we win or lose by the way we choose!" Teknon's been training to be a CHAMPION warrior for a long time now, but a strenuous mission to retrieve God's Word from the clutches of the enemy is the only thing that will test his faith in his beliefs. Does he have what it takes to live a life devoted to the CHAMPION warrior's creed—a life completely in submission to the Lord? Join Teknon, his father, and his father's friends as they fight to defeat an evil cyborg enemy and claim back their society's morals. This epic science fiction adventure captivates boys ages 11-16 as they learn how to make good choices about purity, friends, relating with young women, their thought lives, and much more. With a brilliant plot, Brent Sapp packs this exciting novel full of spiritual truth.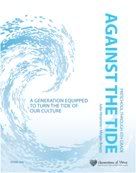 Against the Tide (elementary)
God calls His people to be set apart from the world; He calls us to be sanctified. In a passionate effort to accomplish this requirement, Julie Hiramine and Megan Briggs have organized a curriculum guide for the preschool to fourth grade years designed to train your children in purity and to solidify the process of character development. Against the Tide is a year-by-year guide covering the basics of where babies come from, modesty, manners, and character development through assignments from resources Generations of Virtue feels are on key with God's design for relationships and eventually courtship. This guide focuses on building a solid foundation for the road to biblical courtship with age-appropriate character building and sex education.
Against the Tide (middle school)
This curriculum guide is for 10- to 14-year olds and, like its predecessor for elementary-aged children, highlights when and how to use resources we believe are necessary to establish virtuous behavior in your children. The middle school years are a pivotal time in the shaping of your child's convictions, body image, relationship with figures of authority and others, and more. This guide will help parents and children through the resources we have found to be the best-suited at promoting virtuous behavior in young people. Also included with this guide are free updates every year in order to keep you posted on the new, up-to-date resources we feel are most beneficial.
Crew, please sign the Mr. Linky with your name and the name of the product you received to review. Thanks!