There are just some subjects that are harder for homeschool parents to teach than others.  Of course, those subjects are going to vary from parent to parent, from home to home.  I've mentioned before that science is one of the harder subjects for me to teach.  Another of those would be computer science.  Let's face it…..I went to school in the 80's and about all the computer training a received was a basic 3-4 line program that you could type into a dinosaur computer and get a series of words to repeat themselves across the screen!  That was a LONG time ago.  Times have certainly changed, and so have computers.  Though I consider myself fairly computer literate, all that I know these days has been self-taught.  And I certainly don't consider myself qualified to teach my children.
So, I was thrilled to hear that Motherboard Books would be taking part in the Homeschool Crew.  Phyllis Wheeler, the woman behind Motherboard  books, has written some tremedously helpful computer science books, specifically for homeschoolers and easy enough for them to work through themselves (with very little parent involvement).
Each member of our Crew will be receiving an e-book entitled Let's Make a Webpage. This 60-page e-book is a tutorial especially designed for young children (ages 8-12), that will walk them through creating Web pages using free trial drag-and-drop software.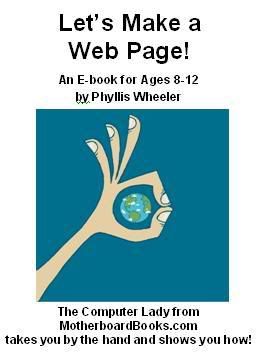 Some members will also be reviewing Logo Adventures.  With this book, you and your child aged 8 to 12 can work on MicroWorlds programming projects developed just for this age group.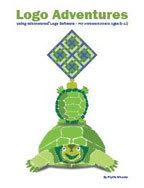 Other members will receive Computer Science Pure & Simple.  This is actually a series of two books, designed for students in 5th grade and up, and equals two years of computer course time. They will learn basic HTML, beginning programming, and much more.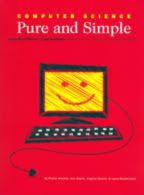 Shannon R says: The course is designed for kids aged 8-12, but Ev is 14 and got so much out of it (enough to be ambitious enough to be planning several more webpages!)… it's… well, it's FANTASTIC!
Heidi says: From the moment you open this eBook, any fear you have of not being able to teach your child how to create a web page is gone.
Tina B says: We all had fun learning about making websites and are now confident enough to make more.
If you've  been on the look-out for some help in teaching computer science, be sure to check back here and see what the Crew has to say about Motherboard Books.  In the meantime, feel free to check out the website – and be sure to sign up for the free e-newsletter – when you do, you'll get a free internet scavenger hunt – a great way to introduce your child to the internet.