Kinderbach 
is a familiar name in piano introduction for young beginners in home education.  Their
online program
, uses playful characters to teach note reading, rhythm, singing, and composition.  It is child paced, has music theory games, and comes with lots of fun printables.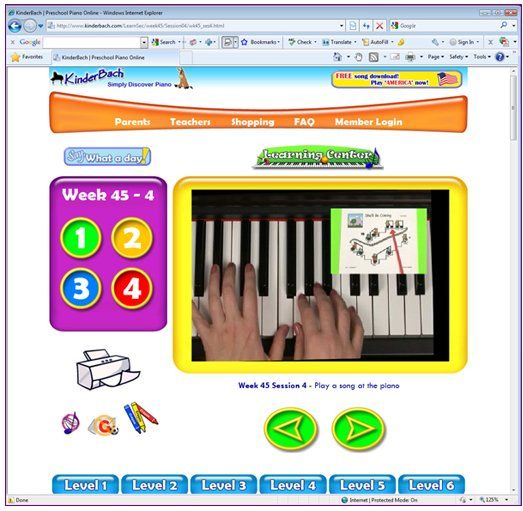 But wait! There's a great new addition to the Kinderbach family! This year, Kinderbach introduced its iPad app!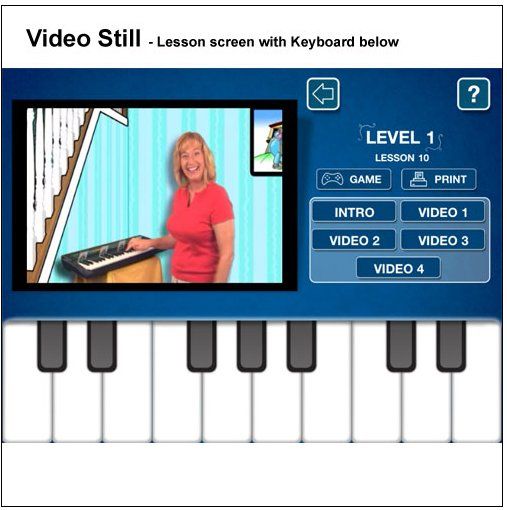 With all of the educational fun of the original Kinderbach, the app makes this piano playing program portable! Levels 1,2, and 3 of Kinderbach, a year's worth of music education, is available with the Kinderbach app.

Designed for 3-7 year-olds, Kinderbach's online program costs $19.99 a month, billed monthly, or $7.99 a month, billed annually as one $95.88 payment.  The app is available to try as a free download.  The full program that the Crew tried out costs $26.99.   The KinderBach App is on sale this Friday, Oct. 19th, 2012 ONLY.  The app will be discounted over 50%, down to $12.99! No code needed just go to the Classroom KinderBach app in the App store.

For the past six weeks, the Review Crew has been using both the online and app versions of Kinderbach.  Their kids have learned a lot and had a lot of fun! To read more about it — and to find a coupon code good for a discount on any purchases made in 2012 — check out the individual reviews!
A big thank you to Laura D. of My (re)Viewpoint for writing this introductory post.