There are two things that I don't enjoy talking about (because I find them depressing) – politics and finances. But, I'm going to share my opinion here – I think that a great deal of the problems our country is facing right now (think economy) are a result of (very) poor financial planning. People just have not been taught how to responsibly handle their finances and be good stewards. It's actually very sad. We, as homeschoolers, have a responsibility and a privilege to be able to turn our children around and teach them how to be financially responsible and good stewards of their money.
Enter KidsWeath! My husband refers to it as "Dave Ramsey for Kids". I don't know about that, but I do know that it's a very thorough and well thought-out program that will be a huge help in teaching your kids financial responsibility.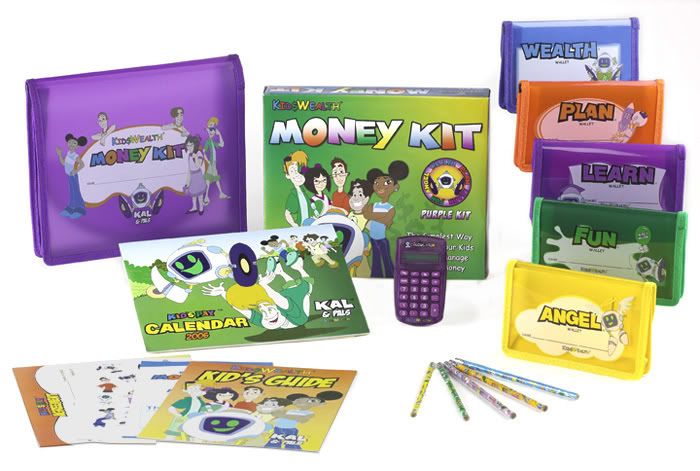 The kit, which comes with everything you see pictured above, also includes detailed instructions for implementing the program. Though geared toward children ages 4-12, my teenager is anxious to implement a plan of her own (following the same guidelines).
Please check out the KidsWealth website for more information and be sure to come back and read what the rest of the Crew has to say.