Keyboard Town Pals is a typing program which teaches children how to use the keyboard in as little as a one hour session. By adding fun and taking away the anxiety of "timed tests," this program allows children to view the skill of typing as a game. When children begin the program, they are introduced to a super silly character…
…named Sunny.
She guides them through Keyboard Town, in which they are introduced to several new puppet friends, known as…

…the Keyboard Town PALS.
PALS is more than the name of the fun characters in Keyboard Town- it is also an acronym. The Purposeful Associative Learning System is the way in which keyboard skills are taught in this program. Creators Rita Herman and Donna Katz use meaningful association to excite children to complete lessons.
To watch a video demonstration of how the program works, click HERE.
To watch a sample of the one of the lessons, click HERE.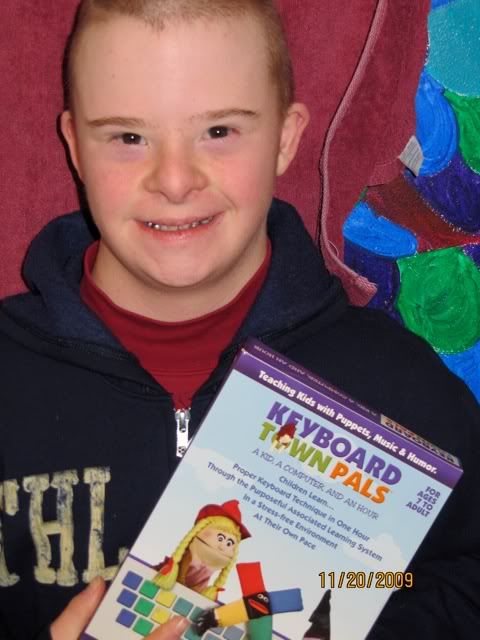 Parents can purchase the program in either a CD Rom or Web-based package for $39.95, with English, Spanish, and French versions available.
The Keyboard Town PALS program centers around children who can recognize all the letters of the alphabet. However, the program "Little Hands Can Type" is also available for purchase for younger children.
Powered by Linky Tools
Click here to enter your link and view this Linky Tools list…
Thanks to Amber from The Fantastic Five for writing this post.