Hello!
We thought we would spotlight a few of our reviewing families as they share some of their favorite products with you here.
Join Julie as she states, I have a confession to make.
My confession will help you understand this particular review. I am supposed to be honest with you, a transparent homeschooling mom. I need to get it off my chest………. I homeschool and I don't teach Latin.
There. I've said it. Now you know my dirty little secret.
Wait! there is more!…… if you don't understand this about me…. you are not fully going to grasp what I have gone through for you, to bring you this review. I shall explain.
Read more about it at her blog, A Teaching Heart.
Mary is up next and ready to share about art!
Artistic Pursuits is an art program for grades K-12. When I found out we had been chosen to review this I was SO EXCITED! We received Book 1 for Grades K -3 "An Introduction to the Visual Arts." Book 1 has 32 lessons. It retails for $42.95 and you will need to purchase some supplies. It is an incredible value, considering in the past I have paid $50 (plus materials) a month for once a week art classes. We love this program!!!
Read more of Mary's encouraging thoughts at her blog, Winecup Christian Academy.
Families Again is sharing about food…yum!

Now If there's a homeschooling problem Babs and Marge have been plagued with it. They always, however, seem to work together to solve it – usually with the help of The Old Schoolhouse (TOS) and the TOS Homeschool Crew. TOS and the Crew have even helped them with non-homeschool issues. In fact, the Crew has helped them so much that you'd think that would be the first place they would go when difficulty arises. Sometimes, though, they forget. Let's listen in on their discussion as they discuss their most recent dilemma.
Scene One – Tired Homeschool Mom – Visiting Her Next Door Neighbor
*Knock-Knock*
Marge (from outside the door) ~ Help! I've fallen and I can't get up!
Babs (hurries to the door and opens it) ~ Honey, your still standin', but you look terrible! Let me help you in! What in the world happened?
Marge (plopping down at the kitchen table) ~ I just carried in $200 worth of groceries.
Babs ~ $200 worth of groceries! What in the world did you buy?
Marge ~ Oh a little of everything. I couldn't stop myself! I just kept piling and piling into my cart. In fact, it took three carts!
Find out what happens next in this gripping homeschool drama!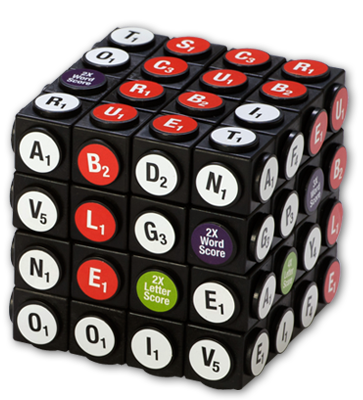 Marcy shares with us:
We love games at our house . . . especially word games. Since I was a kid, I have loved games like Scrabble and Boggle. Ben is a word kind of kid. He's one of those who has always found the most unusual way of saying things, and he is constantly asking me what words mean. Needless to say, we were thrilled to get to try a new word game.
Join her at Ben and Me to find out more about Scruble!
In the coming weeks, we will visit some of our amazing team of reviewers and revisit some of the products they loved the most. What about you? What products, games, or services do you value in your homeschools? Please share your favorites!